Posted by Gemma Lawler
September 12th, 2016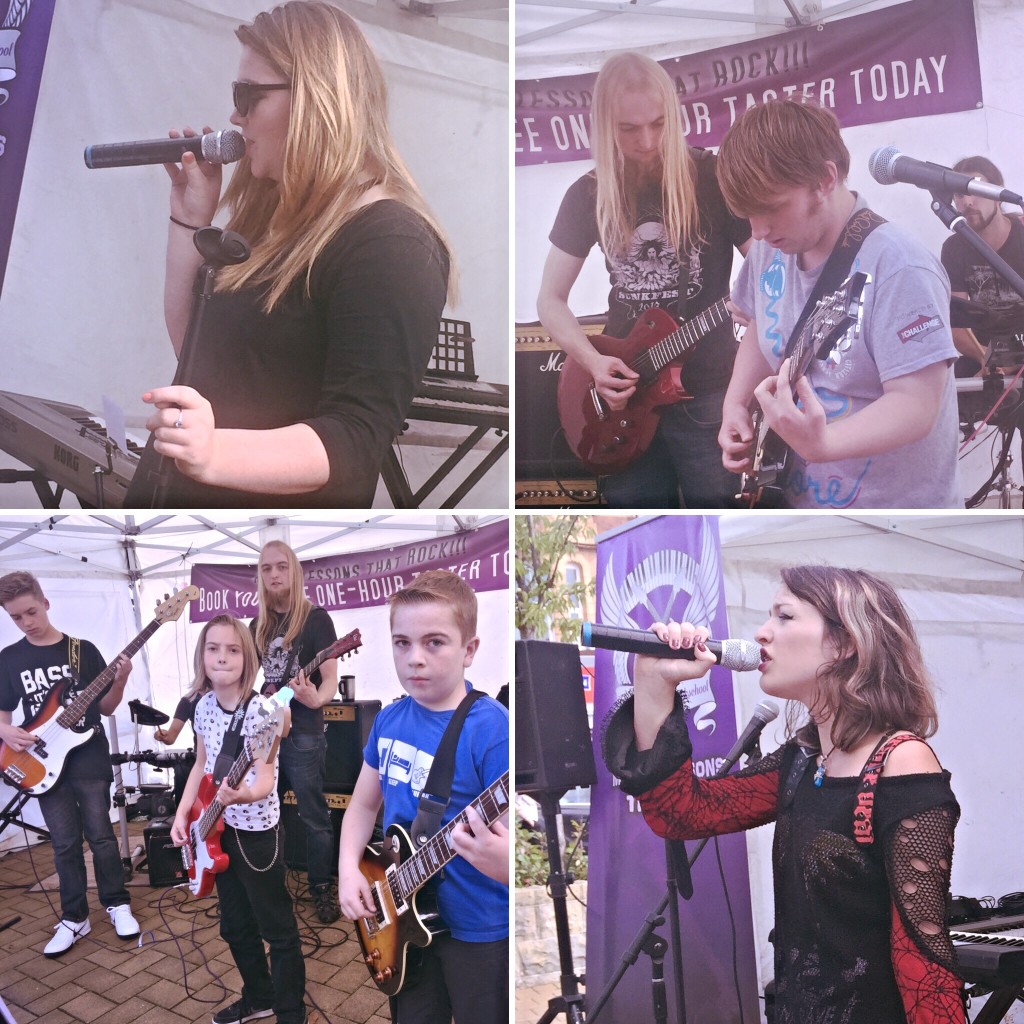 What an awesome day at the Kings Heath Street Festival! We had our very own stage in the village square where we saw some incredible performances from our students, tutors and the Rockschool Choir – as well as offering free music lesson tasters throughout the day!
It's always a pleasure to be involved in community events on this scale, and we loved seeing everyone in the audience singing and clapping along with rock classics such as "Another Brick in the Wall" by Pink Floyd and "Summer of 69" by Bryan Adams.
We've got a whole gallery of photos from the performances up here on our Facebook page and will be adding more pictures of the lesson taster sessions later in the week – so look out for your face if you were one of the lovely people who came to try out an instrument!
This summer has been absolutely fantastic and it has been a real pleasure to take our roadshow around to so many brilliant events – but now it's time to get focused on our upcoming Rockschool Live! performances at The River Rooms, and of course a whole host of autumn/winter indoor community events – watch this space for loads of announcements for performances, roadshows and more!
Gemma and Sharon \m/