Posted by Gemma Lawler
January 1st, 2015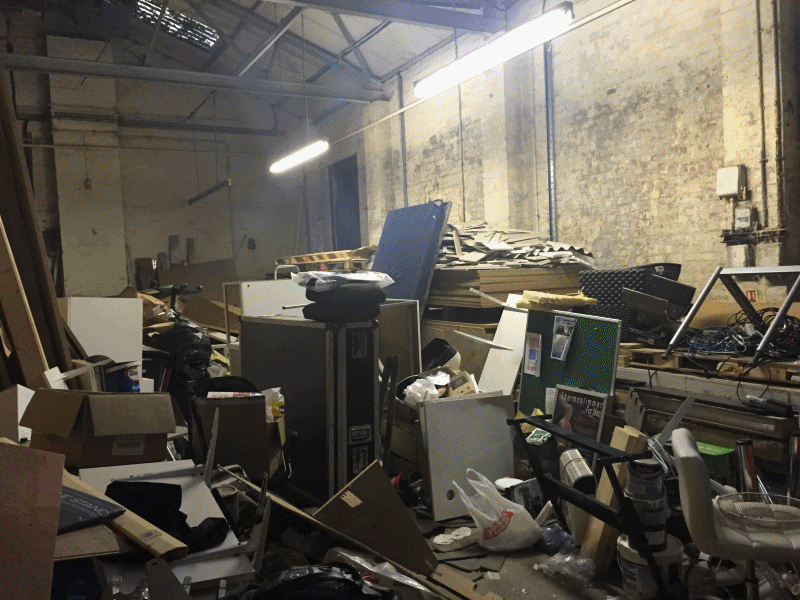 There's only a few days to go until the launch of our brand new premises, and with the exception of  Christmas day we've been working day and night to transform the former storage space into our very own music studio! The picture shows how far we've come, but there's still plenty left to do!
Thankfully we've had lots of help from our friends and family, and of course our site manager Paul from PRJ Property Maintenance.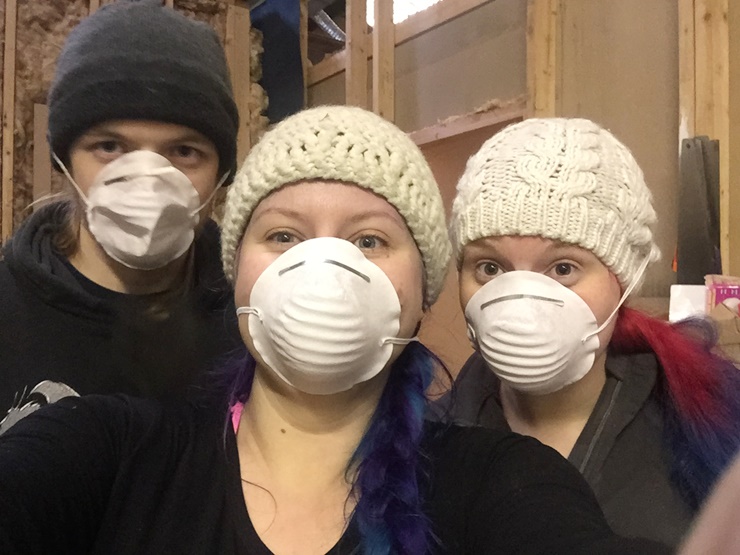 Tutor Matt and Rockschool Director Gemma with Amie from Biostall
!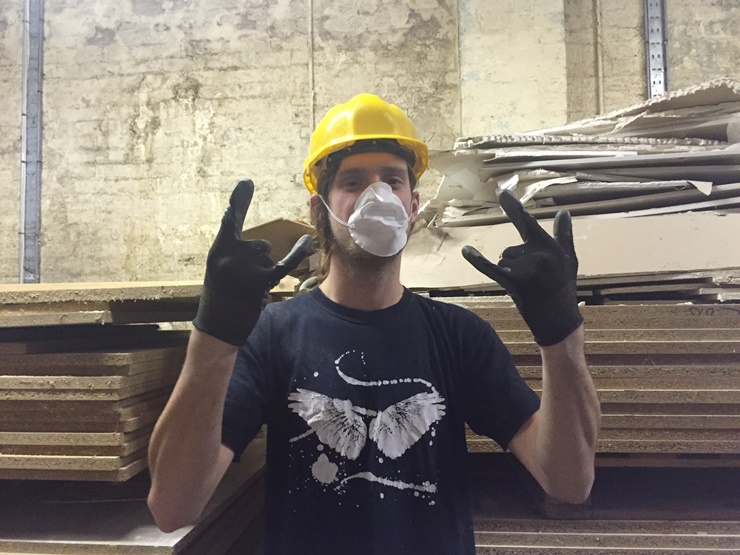 Drum tutor Adam throwing up the horns!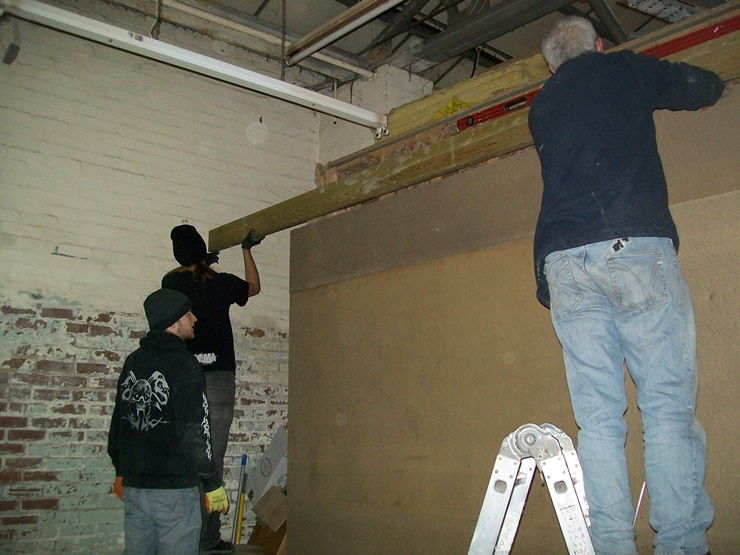 Tutors Matt and Adam work with Paul from PRJ Property Maintenance to get the first ceiling beams into place!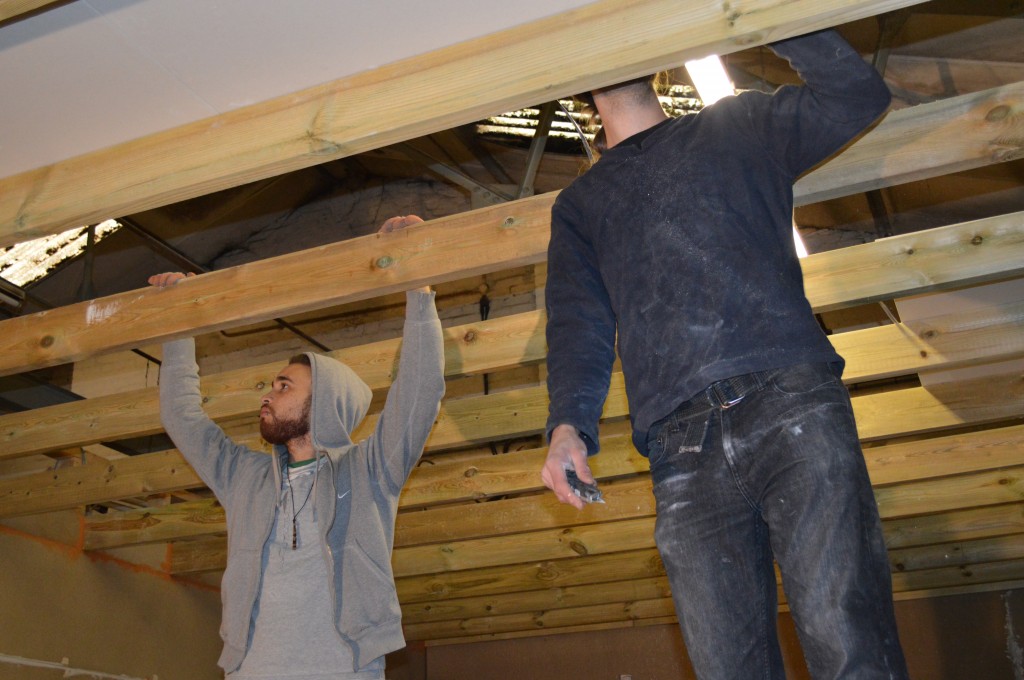 Roode and Adam working on the ceiling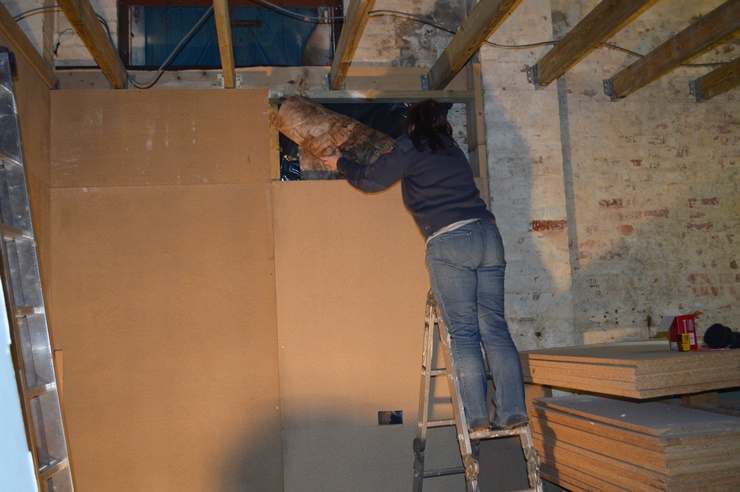 Rockschool Director Sharon putting in the last bit of soundproofing!
The soundproofing, ceiling and walls are all in place now, the electrics are live and the first coat of paint has gone up! Tomorrow we put the floor and stage (Yes! Our very own stage!) in place and then we won't be too far from finished. Our first session is only five days away now, but we're ahead of schedule and everything is going according to plan so we're confident that everything is going to be in place when our first lot of students arrive!
 Well, tea break is over, we'd better get back to work!
Keep Rocking! \m/
Sharon & Gemma