Posted by Gemma Lawler
June 2nd, 2017
Hello everyone!
We have loads of exciting news and events coming up over June, including lots of performances from our fantastic students!
The amazing photos from our Rock Show at The River Rooms are now up on our Facebook Page Gallery, you can check them out in full here. Big thanks to our resident photographer Tony Gaskin of Stagedive Photography for capturing so many special moments!
---
You may have seen the news that four very familiar faces have taken over the recording studio over the corridor from our Rockschool!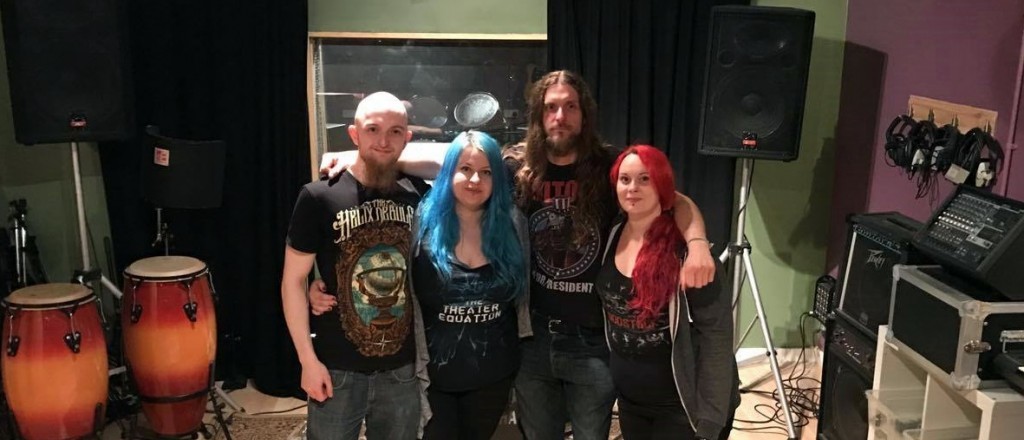 (L-R) guitar tutor Matt, Rockschool director Gemma, drum tutor Adam,  and choir member/all-round familiar Rockschool face Amie (collectively known as Dakesis) have launched CapsaArx Studios – recording and rehearsals. All Rockschool students and family members are welcome to come and have a look around, and they will have heavily discounted rates on recording and rehearsals including some very special recording experience days coming soon!
Get in touch at Info@CapsaArx.com or check out their website – www.CapsaArx.com for more info!
---
Last but not least – we have a bunch of awesome performances coming up in June – here's what we have confirmed so far:
Saturday 10th June – Romstock Festival
Sunday 11th June – Lords Mayor's Show (Cannon Hill Park)
Saturday 24th June – Bournville Festival
Full details of our upcoming performances can be found on our Facebook page.
Hope you enjoy the lovely weather whilst it lasts!
Keep Rockin' \m/
Sharon & Gemma