Posted by Gemma Lawler
October 1st, 2020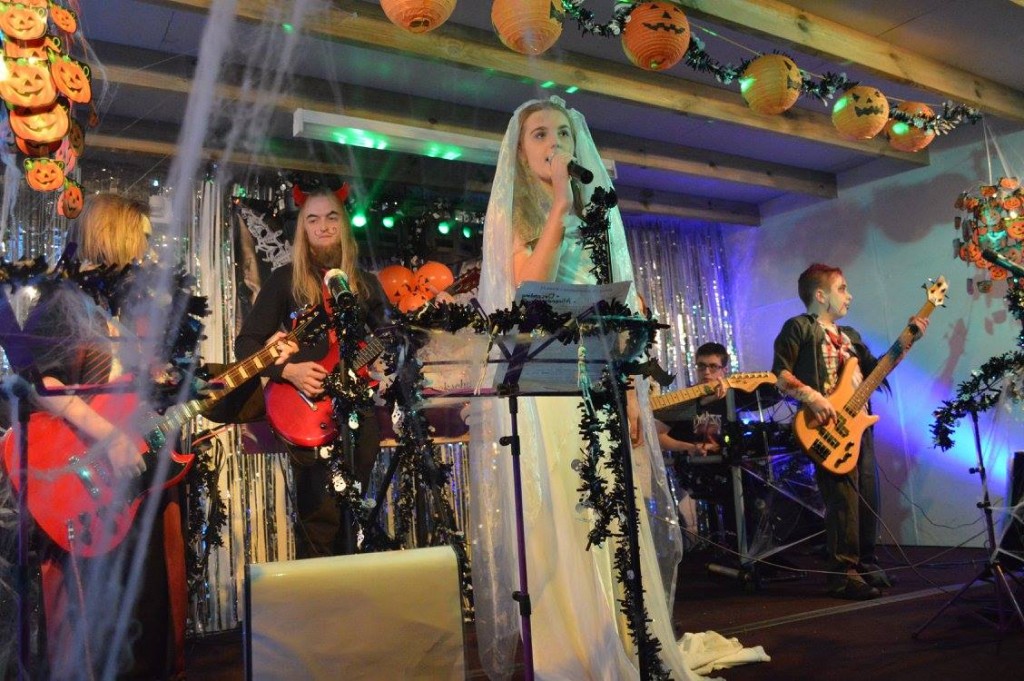 Although we are unable to put on our annual Halloween Spooktacular Show at our studio this year, we want everyone to get spooky for our very special Halloween Spooktacular Digital Jam – but we know it's a little early for most of you to have costumes sorted, so here are  our 5 tips for cheap or free, easy costume and setting ideas.

Instagram/Snapchat filters
Most apps have Halloween themed filters available. Simple film your digital jam performance using the app, and download instead of posting. You might be limited in recording time, but you can split the video into multiple sections if need be!
Here's a quick tutorial from Gemma showing you how to use a filter in Instagram
Ghoulish face paints
You can use a basic children's face painting set if you have one (and any regular cosmetics you might have lying around if you don't!) to create an easy ghoul look. Black under and around the eyes, and a bit of creative hair tousling, and you've got a spooky ghoul costume! Cut up an old t-shirt for extra spookiness! (and a bit of red lipstick for fake blood can make a vampire)
Check out this Pinterest board of Halloween Facepaint ideas 
Make or buy a mask
Perfect for shy students who don't like being on camera! The pound shops already have their masks for sale, but you can make your own, or even print out templates online. You could even decorate a disposable mask! Throw a black hoodie on and you're in costume
12 Foam costume masks for £6.99 
Turn it into an art project for the whole family!
Toilet paper mummy
The classic last-minute costume – great if you've still got lockdown stockpiles left, not so much if there's another rush to bulk buy and you've only got one roll left……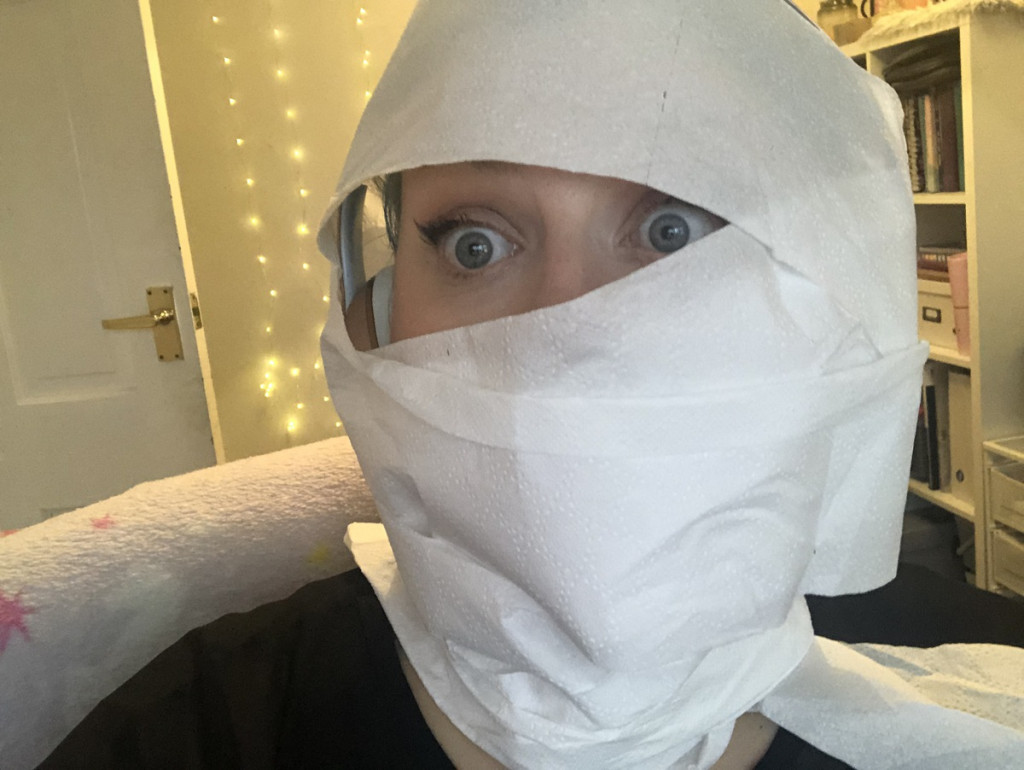 Raid the costume box
Do you have anything left over from past Halloweens? Maybe you've got a pair of cat ears or devil horns lying around? Do the kids like playing superhero or princess dress-up? Never underestimate the power of a bin bag with a jagged edge or tasselled edge!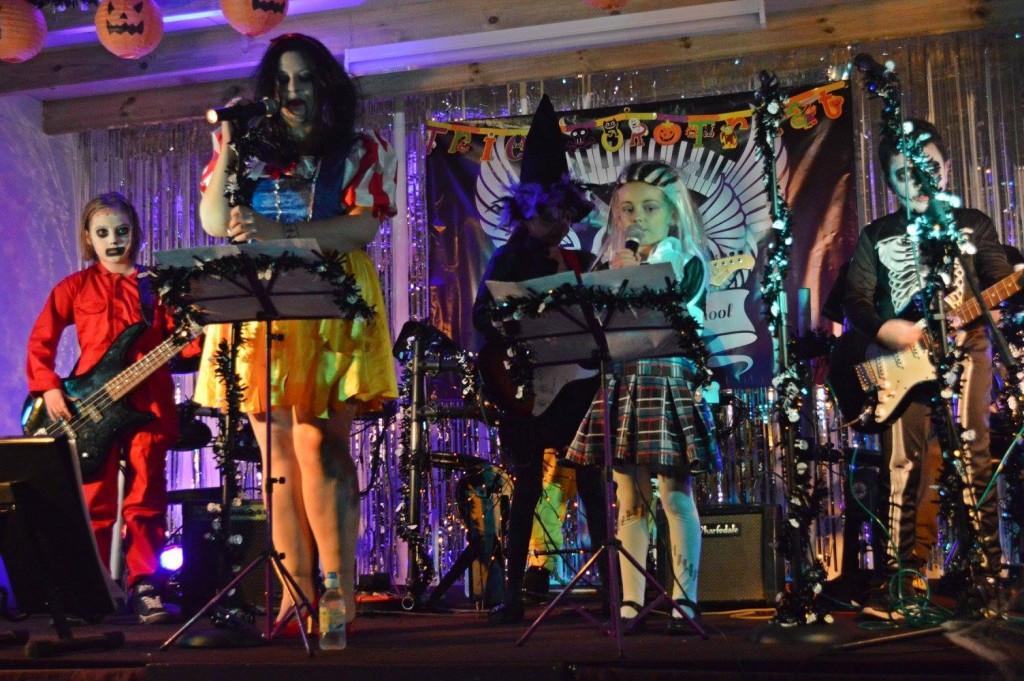 We hope you have fun putting together your Halloween look this year!
Keep Rocking!
Sharon & Gemma