Posted by Gemma Lawler
December 6th, 2016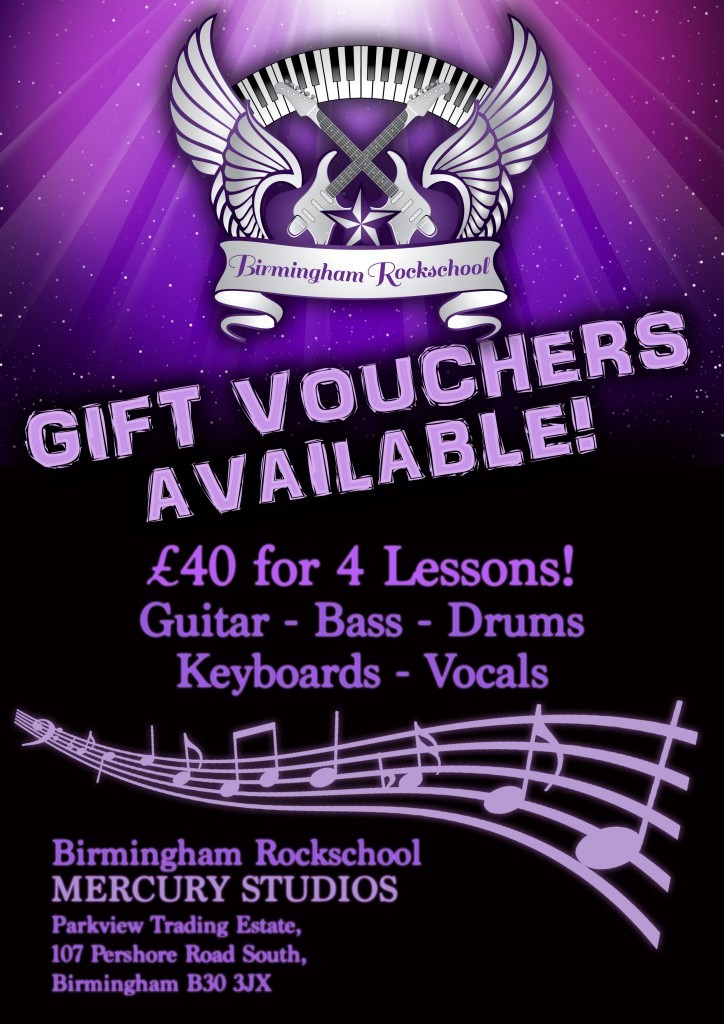 It's now officially December which means it's time to unveil our popular gift voucher special offer!
This year, we are offering 4 hours of lessons in either drums, bass, keyboards, guitar or vocals for only £40 – that's a 50% saving! Get a glossy printed voucher delivered in the post with all the information the recipient will need to get rocking at their lessons.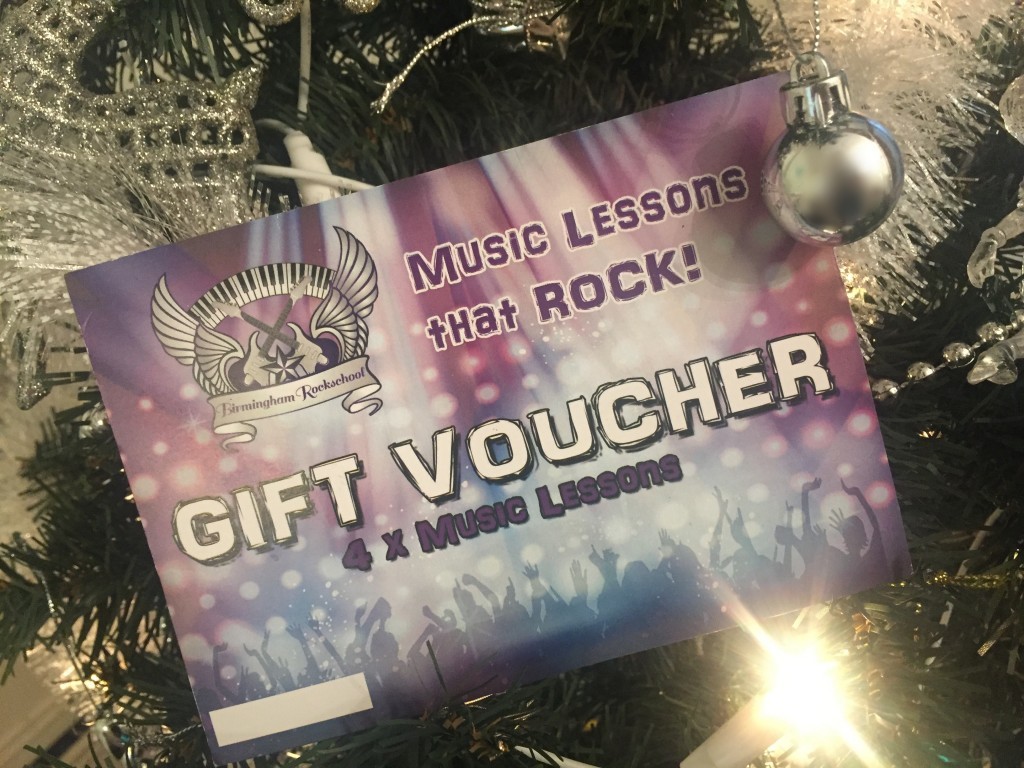 For more information or to place an order for a voucher pack to be delivered in time for Christmas, please email Info@Birminghamrockschool.com
Gemma & Sharon \m/
---
Terms and Conditions
1. The voucher entitles the holder to 4 hour long sessions in either drums, guitar, bass, keyboards or vocals (subject to availability) at Birmingham Rockschool in Kings Norton, Birmingham. We do not offer an extra free taster session prior to the use of the gift voucher.
2. Vouchers are only valid for new students, or past students who have not had a lesson with us in the past 12 months.
3. Vouchers are not refundable, however we do allow them to be transferred onto a third party.
4. Vouchers are valid for 24 months after the date of purchase.
5. Any lessons booked after the use of the voucher will be at the usual rate of £20 per hour via standing order or £25 per hour pay-as-you-go.