Posted by Gemma Lawler
February 13th, 2020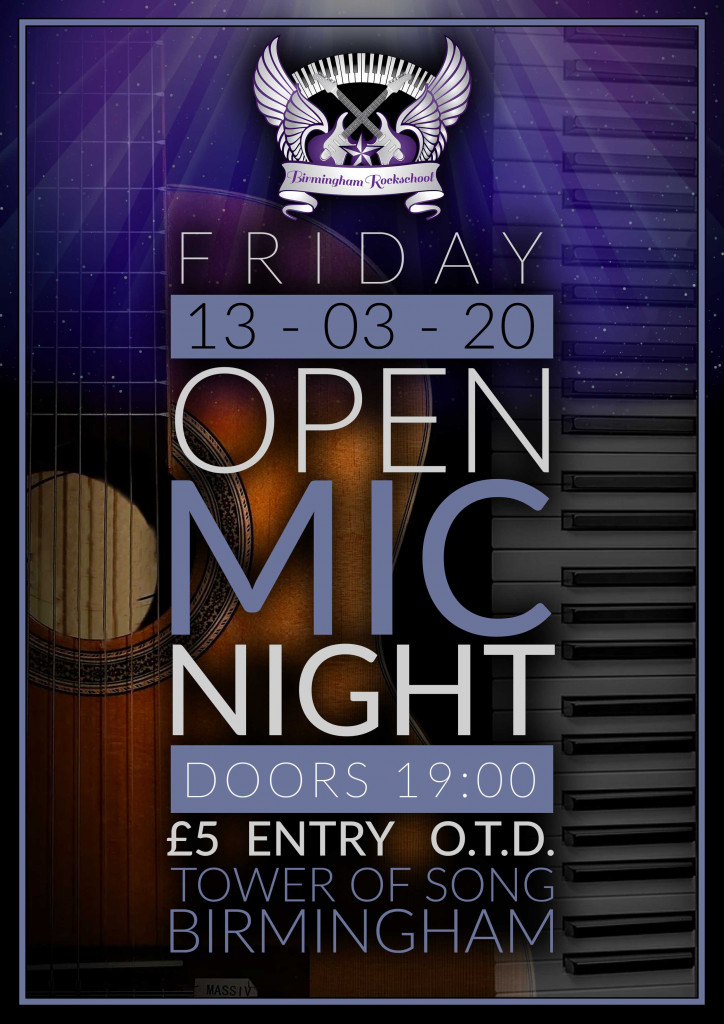 We're very excited to announce the first Birmingham Rockschool performance opportunity of the year!
We are putting on a Rockschool Open Mic show at The Tower of Song (right next door to the studio!) on Friday 13th March!  Due to the intimacy of the venue, there will be limited performance slots available so please get in touch with us ASAP if you or your child would like to perform.
You can book a 5-15 minute (1-3 song) slot by filling in this form: [CLICK HERE]
We can't wait to see you all back on stage again!
Gemma & Sharon