Posted by Gemma Lawler
June 25th, 2017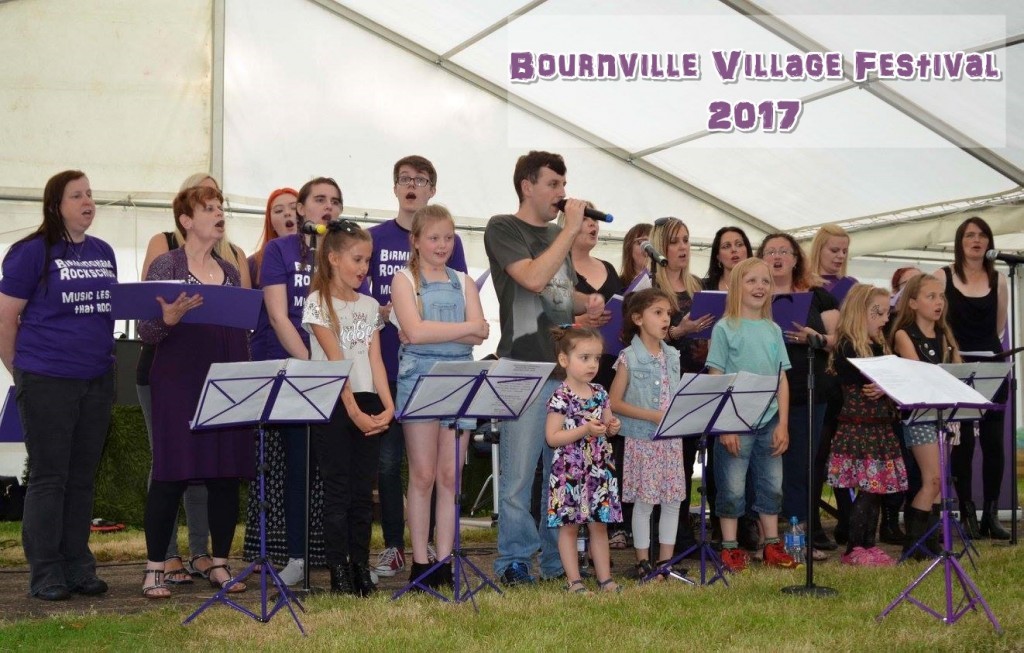 We had an absolutely amazing time at Bournville Village Festival yesterday! We spent the daytime talking to people about our music lessons, choirs, music facilities, and all the exciting things happening at Birmingham Rockschool (and we had some pretty tropical drinks to keep us cool in the sunshine!)
We saw the festival queen crowned at the traditional maypole ceremony, and the Rockschool team got through quite a few cold drinks and ice-creams!
Later in the evening, we had an amazing performance from some of our students and tutors, and then our fantastic Rockschool Choirs!
Big thanks to everyone involved in such a fun day! We've got loads more fun planned for the summer, with plenty more fetes and festival performances – next up is our performance at Northfield Carnival on Saturday 1st July!
We hope you're all enjoying the brilliant weather whilst it lasts!
Keep Rocking!
Sharon & Gemma