Posted by Gemma Lawler
March 24th, 2015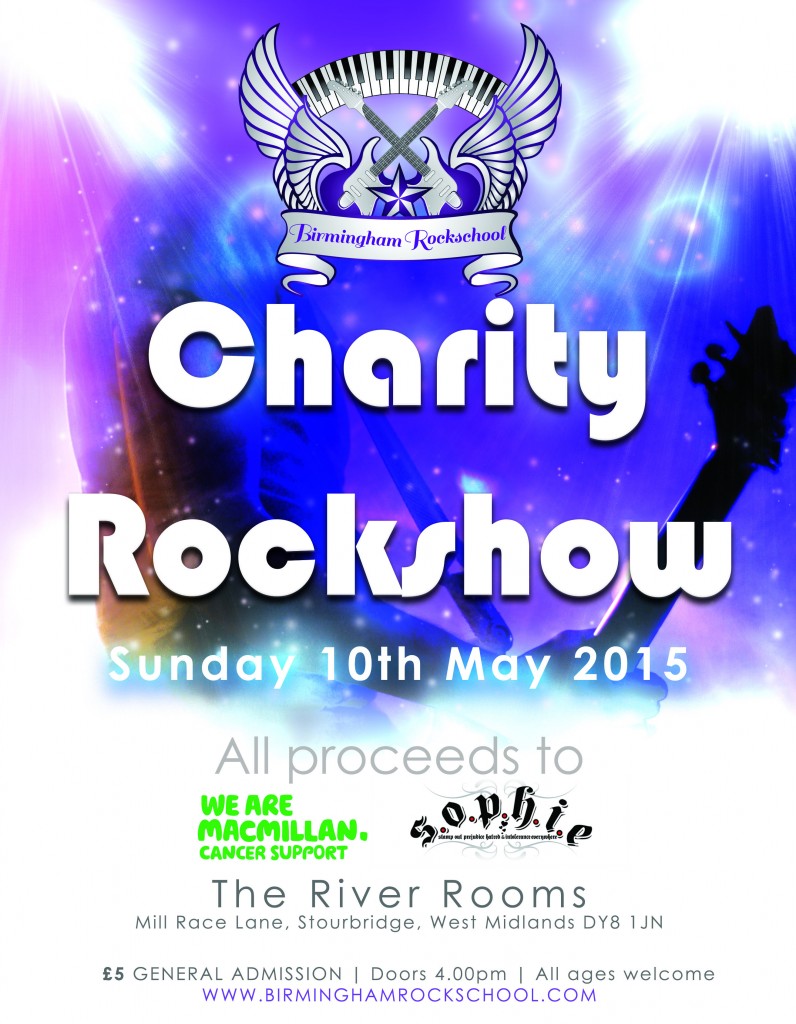 On Sunday 10th May we will once again be hosting a Birmingham Rockschool Charity Rock Show to show off what all  our wonderful students have learned over the last few months. Featuring a wide range of songs from Lady Gaga to System of  Down, you can be sure there will be something for everyone!
The performance will be taking place at The River Rooms in Stourbridge. With it's spacious professional stage, this venue will offer us everything we could ask for to put on an incredible rock show for friends and family!
You can check out the awesome pictures from the last Charity Rock Show we held at The River Rooms here if you'd like to get an early sneak preview of this lovely venue.
Tickets will be £5.00 at the door, and once again the money raised will be going to two worthy causes very close to our hearts –  Macmillan Cancer Support and the Sophie Lancaster Foundation.
You can RSVP on the Facebook event, which can be found here.
An FAQ post for students and parents will be coming closer to the date of the show, so keep an eye out!
If you have any additional questions you can get in touch via info@birminghamrockschool.com.
Keep Rockin' \m/
Sharon & Gemma