Posted by Gemma Lawler
July 2nd, 2018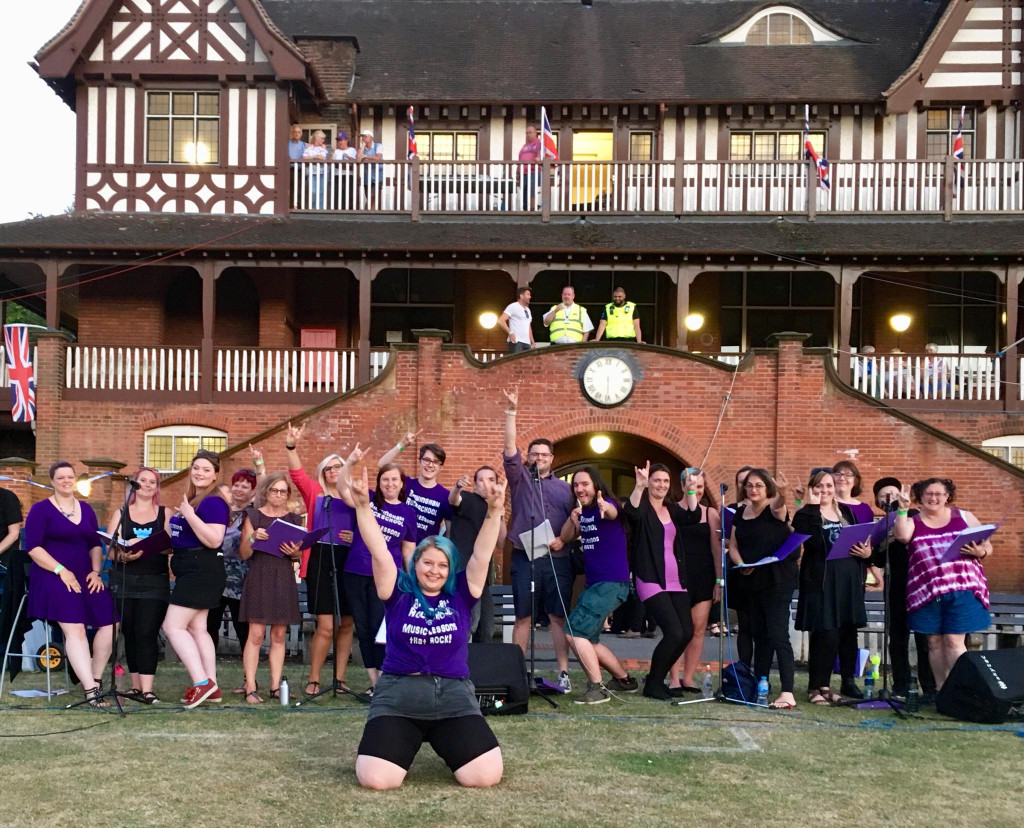 We had an absolutely incredible time this weekend at Bournville Festival where our choir performed to a huge crowd right before the amazing fireworks display!
We took the full choir band along and treated festival-goers to a very energetic performance of some of our favourite numbers, and it was smiles all around both on-stage and off!
Thank you to the organizers of this fantastic festival for inviting us back again this year, as you can see from the photos our team and choir loved every minute!
Keep Rockin' \m/
Sharon & Gemma