Posted by Gemma Lawler
June 10th, 2014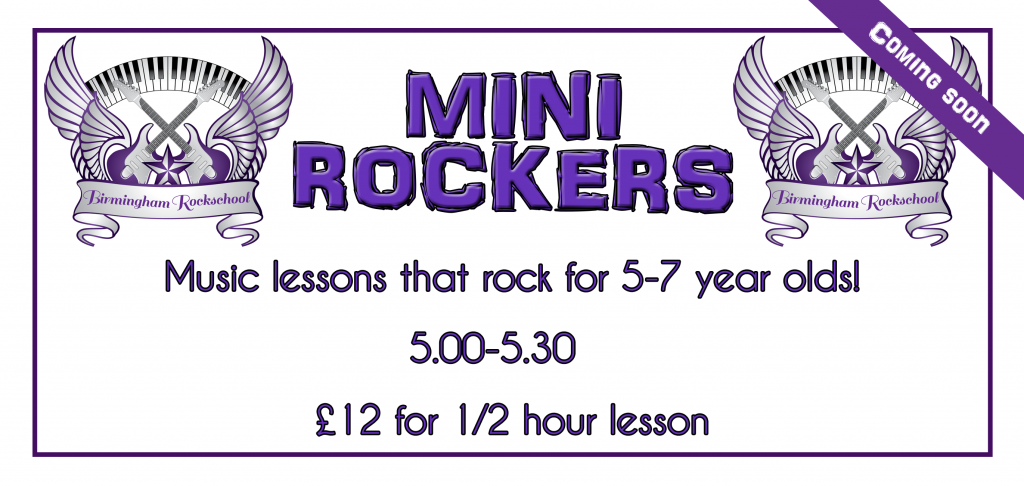 We're very excited to be launching our new music class for five to seven year olds on Tuesday evenings!
Mini-Rockers classes are available in guitar, keyboards, drums and singing and include a mini-jam session at the end of their lesson too!
To register interest or for more information please get in touch via Info@birminghamrockschool.com or give us a call on 07912647260.
Keep Rocking! \m/
Sharon & Gemma