Posted by Gemma Lawler
May 15th, 2015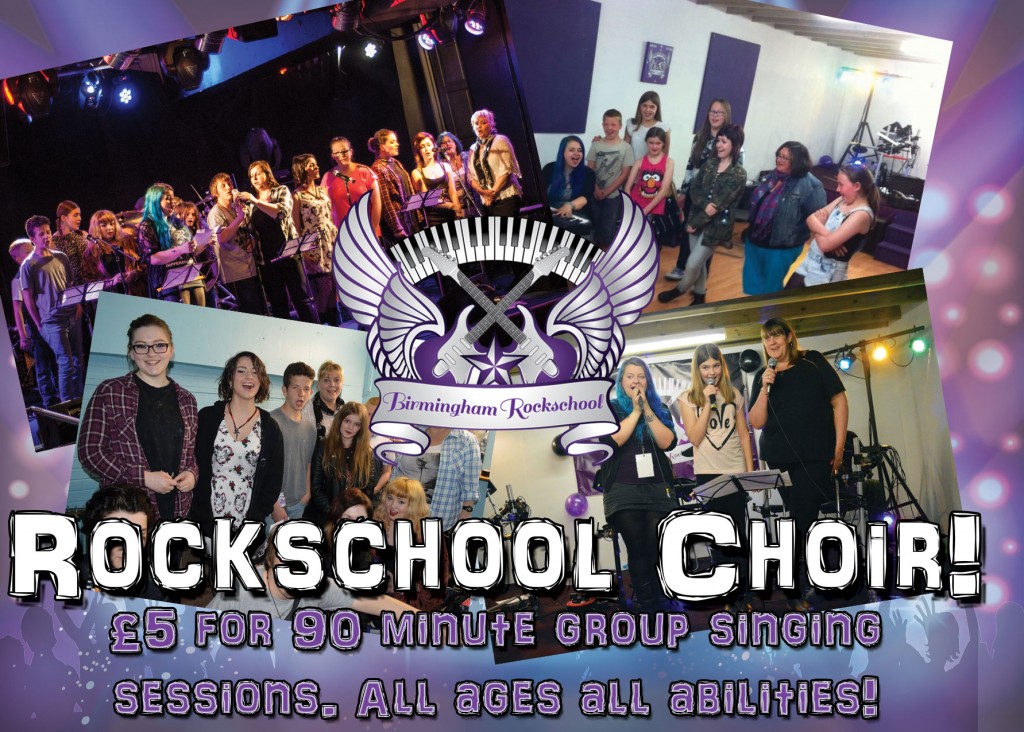 We are very excited to launch the Birmingham Rockschool Choir!
Our students and their families had such fun at our group singing sessions over the last few weeks that we've decided to launch our very own Birmingham Rockschool Choir!
We're kicking it off to a roaring start at our FREE launch night on Thursday 21st May, which is open to current students, their families and of course complete newcomers.
There are no auditions because absolutely everyone is welcome from complete beginners to experienced vocalists. We accept any ages into the choir, so it makes for a great family activity too,  all you need to get started is some bottled water and heaps of enthusiasm!
Fortnightly 90 minute sessions will take place on Thursday evenings from 7.00pm-8.30pm at the Birmingham Rockschool studio in Kings Norton. We have our own stage including lighting and a full PA (with plenty of mics!) so you can expect lots of mini-performances in the sessions as well as plenty of performance opportunities in the future, however if you just want to sing for your own enjoyment and don't want to take part in public performance, well, that's okay too!
 Adults – £5.00 per session
Under 12/Students/OAP – £3.00 per session
Birmingham Rockschool Choir is free for current 1:1 weekly singing students.
Get in touch at Gemma@Birminghamrockschool.com or on 07912 647260  to book your place today!
Keep Rocking! \m/
Sharon & Gemma