Posted by Gemma Lawler
January 23rd, 2017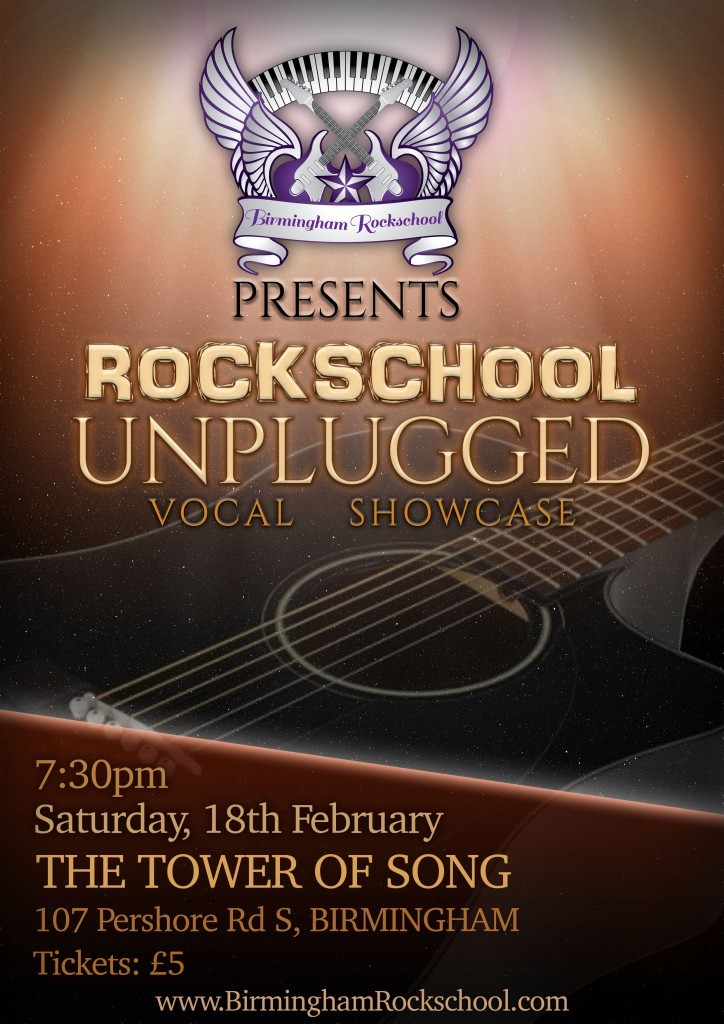 We're very excited to announce a first for Birmingham Rockschool – our very first Unplugged Vocal Showcase!
We will be returning to the fabulous Tower of Song venue (which happens to be right next door to our studio!) for a night of stripped back acoustic performances from both adult and junior vocal students.
After a full gig calendar of very loud rock shows in 2016, we think this is the perfect way to gently ease into the 2017 performance season! Rehearsals are now in full swing and we are expecting some absolutely show-stopping performances from our team, this is one you will definitely not want to miss!
Tickets cost £5 and can be purchased on the door.
Full details in the Facebook Event Page!
Keep Rocking \m/
Sharon & Gemma