Posted by Gemma Lawler
July 12th, 2019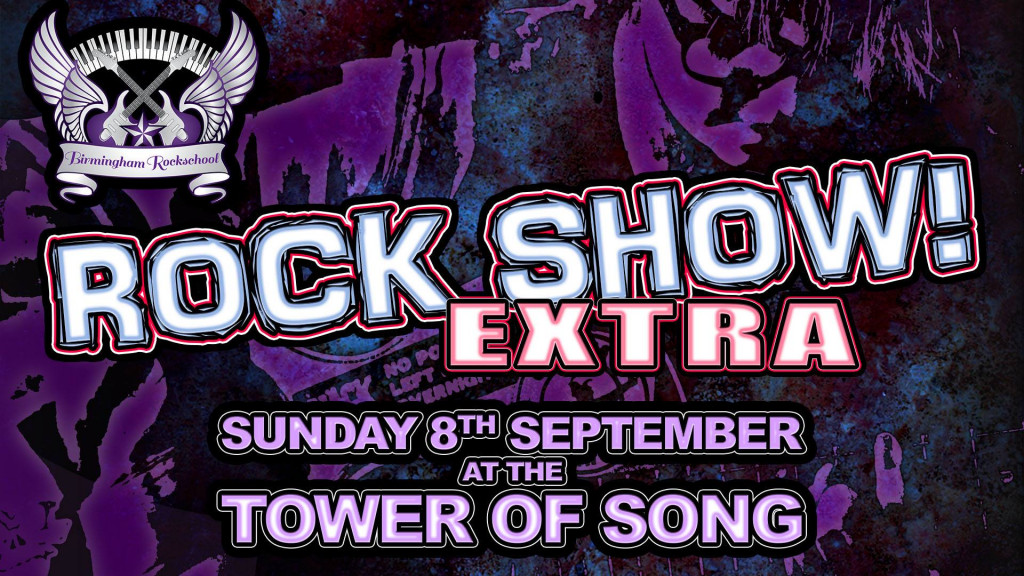 Due to some unfortunate timing earlier in the year, we were forced to reschedule our Summer Rockshow meaning that some students could no longer take part – as you can imagine we couldn't let our fantastic students down and have them miss out on a chance to perform, so we're throwing a one-off Rockshow EXTRA at the Tower of Song so that they can have the opportunity to share the songs originally planned for the summer show!!!!
The performance will take place on Sunday 8th September, and additional performances will be by invitation only – however, we'd love to invite absolutely everyone down to the show to support their fellow students even if they are not taking part this time.
Tickets will be available on the door only and all ages are welcome (children must be accompanied by a responsible adult!)
Keep an eye out for announcements about our Halloween and Christmas showcases coming over the next few weeks too – it's all go go go!
Keep Rockin'
Gemma & Sharon x