Posted by Gemma Lawler
May 25th, 2015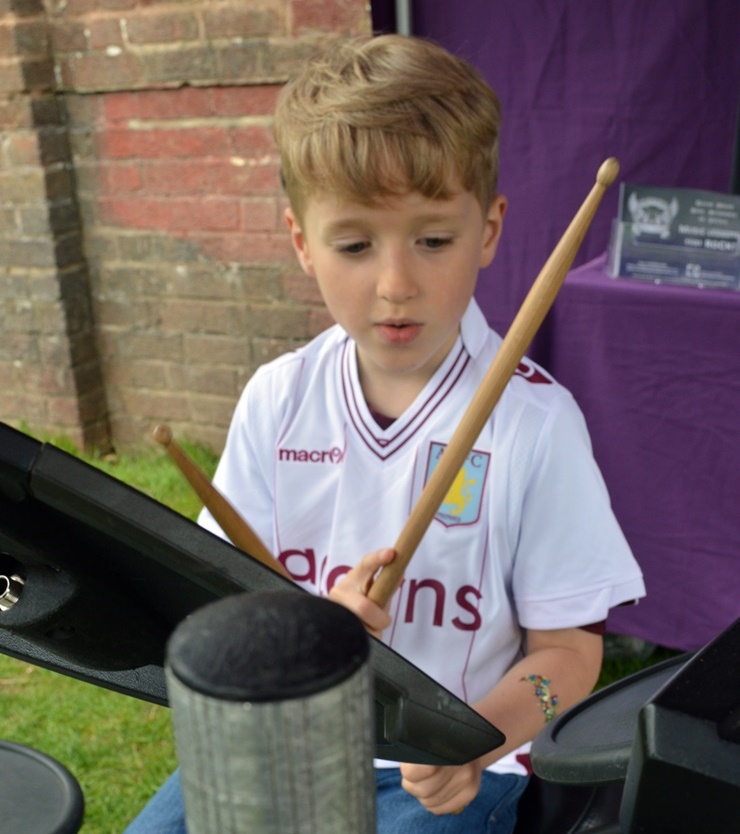 We had a fantastic day at Rowheath Pavillion in Bournville giving free music taster sessions from our mobile Rockschool Roadshow! The bank holiday weather was kind to us (even if the sun only made a few short appearances) throughout the day and the event had a massive turnout.
We were very busy all day with people wanting to try their hand at guitar and drums, and even had a few singers come along to belt out their favourite songs.
Of course we managed to sneak away from the stall to have a look around, and the setting was absolutely gorgeous!  The highlight of the day was definitely meeting these adorable baby geese, so many thanks to the mommy goose for only hissing a little bit and letting us get close enough to get a quick photo of them getting ready for a family swim!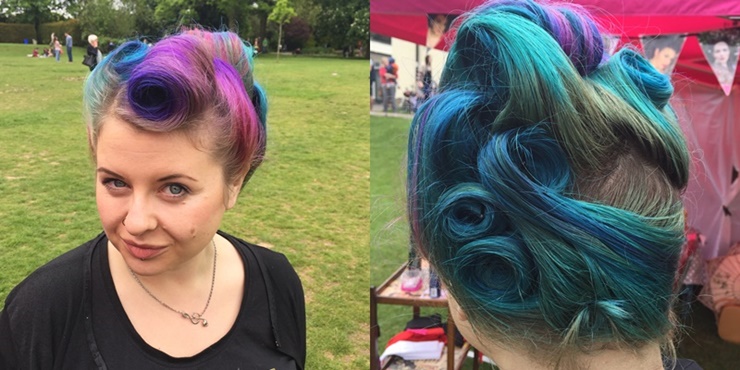 The lovely Hannah at Pink Faces Vintage Pop-Up Salon invited me over to her stall to get my hair in this fabulous vintage up-do so of course I had to oblige! One of my favourite things about these community events is meeting other small business owners and we had a good natter whilst she transformed my hair – I got so many compliments throughout the day and I'm definitely going to have to try this out myself!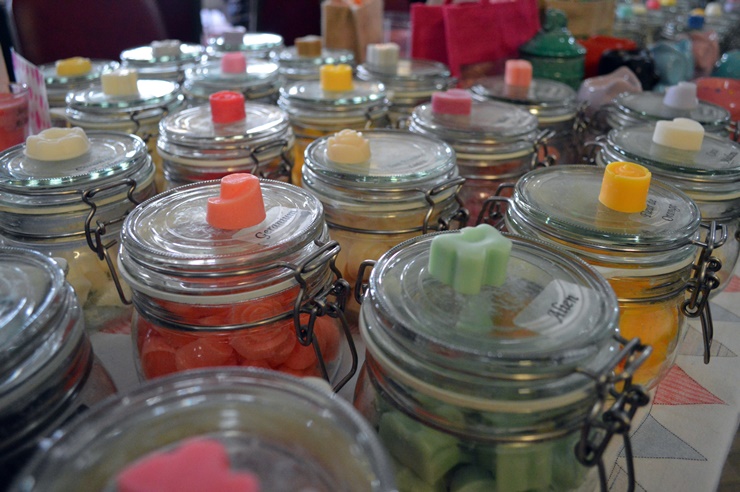 I also made a few purchases at the Mommy Bears Melts stall where I just couldn't resist the delicious scented soy wax melts. Our stand smelled absolutely gorgeous for the rest of the day!
We'd like to say a massive thank you to the team at Rowheath Pavillion for inviting us along, it was a fantastic way to kick off the 2015 community summer event season and we're looking forward to many more over the months to come!
Keep Rocking
Sharon & Gemma